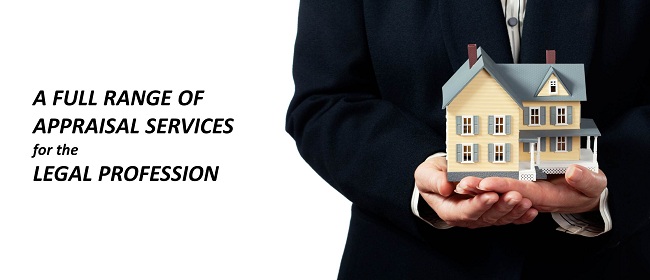 REGISTERED WITH
THE OHIO SOUTHERN DISTRICT
OF THE
U.S. BANKRUPTCY COURT
&
THE FRANKLIN COUNTY
PROBATE COURT
APPRAISALS FOR
Retrospective Appraisals - Date of Death Valuations
Probate - Bankruptcy - Foreclosure - Estate - Divorce
Property Tax Assessment Appeals - BOR Testimony
Opposing Party Appraisal Analysis - Expert Court Testimony
CONSULTING
Ad Valorem Tax Appeal Consultation
Opposing Party Appraisal Consultation
As licensed appraisers at CAC Appraise Columbus we possess the knowhow, experience and competence to give you the level of reliable property value opinions your practice requires. Our appraisal staff has over twenty years experience in the Central Ohio marketplace and we maintain the highest level of professional ethics. As in any profession we follow strict ethical considerations, which at CAC Appraise Columbus, we take very seriously.
We understand the importance of timely service. Our goal is to deliver your appraisal to you prior to the needed court date.


FOR MORE INFORMTION OR TO PLACE AN APPRAISAL ORDER

CONTACT US AT: OFFICE 614-523-3390
or
EMAIL: INFO@APPRAISECOLUMBUS.COM



ESTATE:
The responsibility of settling an estate is not to be taken lightly. As the executor you can count on CAC Appraise Columbus to act quickly and with respect to the feelings of everyone going through the bereavement process.
The ethical obligations listed within the Uniform Standards of Professional Appraisal Practice (USPAP) keeps CAC Appraise Columbus to confidentiality, certifying the highest degree of discretion for you and your client.
DIVORCE:
At CAC Appraise Columbus we are at your service when you need an authoritative value conclusion that is defensible during a trial. We assemble the appraisal documents that meet the requirements of the courts and various agencies and we are versed in the methods and what it means to perform a retrospective appraisal. One that has an 'effective date' and 'Market Value' conclusion matching the date of divorce or any date specified. You can be assured that when working with CAC Appraise Columbus you will receive the highest level of confidentiality guaranteeing you the utmost discretion.
Among the countless issues that you and your client must resolve; what happens to the home and what it's worth can be a huge obstacle.

PRE-LISTING APPRAISAL:
Many homeowners currently have an inflated view of their homes value. An appraisal can help your client decide on a realistic value should a sale or buy-out of the home be required. We can help establish a listing price for the home in order to sell it quickly. Additionally, we can help your client determine what home improvement project may or may not generate the highest probable sales price.
BANKRUPTCY:
At CAC Appraise Columbus we are registered to perform appraisals for the US Bankruptcy Courts in the Southern and Northern Districts of Ohio.
The credibility of the appraiser and the appraisal report is of the utmost importance in a bankruptcy petition. The credibility of the report is largely dependent upon the reporting format utilized, at CAC Appraise Columbus we can provide you with various forms of valuation evidence to meet your needs.
DATE OF DEATH VALUATIONS:
Your law firm can rely on CAC Appraise Columbus for "date of death" valuations. We are an appraisal firm that has extensive knowledge of the Central Ohio marketplace and can effectively research the comparable contemporaneous sales and provide you with an accurate 'date of death' valuation.
When a 'date of death' appraisal is required you need a professional real estate appraiser bound by the Uniform Standards of Professional Appraisal Practice (USPAP) for a high degree of confidentiality and professionalism. You can count on the expertise of CAC Appraise Columbus, to provide you with the kind of quality report that taxing authorities and courts need and expect.
EXPERT WITNESS TESTIMONY:
We at CAC Appraise Columbus, offer a full range of Real Estate Appraisal services with experience of many types of properties and can provide expert witness services along with litigation support. In many cases our supportable analysis has allowed clients to settle cases without going to court.
PROPERTY TAX ASSESSMENT APPEAL:
At CAC Appraise Columbus we can provide your firm with an accurate 'retrospective appraisal' for the tax appeal process. We have the knowledge of the Central Ohio marketplace that is needed to effectively analyze the many comparable sales and determine the 'fair market value' from a retrospective view.
In many cases our inspection/appraisal has revealed errors in the county Auditors data pertaining to the subject property. Errors in square footage, bedroom and bathroom count are most common, with square footage being the most prevalent and it generally isn't in the homeowners favor. As a licensed appraiser we can document and support this error by measuring the property and providing a sketch within the appraisal. A reduction in the square footage calculation can have a HUGE impact on the assessed value.
OPPOSING PARTY APPRAISAL ANALYSIS:
An appraiser must remain unbiased in performing an appraisal of a property. We can consult with you and advise you about the relative strength of an appraisal presented by opposing parties. We can also perform additional research and analysis to support or discredit assumptions or conclusions.
We are ready to take on any type of appraisal assignment.
Our appraisal values will stand up under the most severe scrutiny.
We look forward to working with you.